About Us
T.C. Harris School & Academy is an employee-owned company specializing in treatment for students ages 6 to 21 who have been diagnosed with Neurodevelopmental Disorders.
Autism Spectrum Disorder and Intellectual Disability are the primary diagnoses of the students who attend our school, and many of our students have secondary or coexisting diagnoses for mental health needs.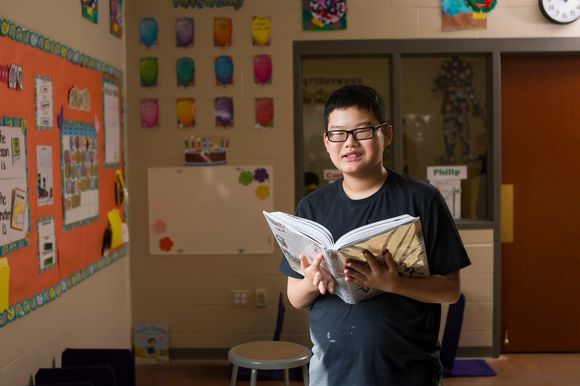 T.C. Harris offers day school and residential treatment opportunities.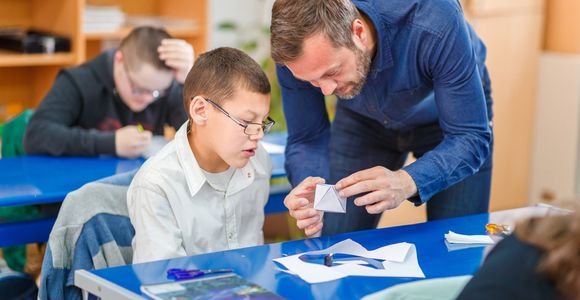 Day School
Day School at T.C. Harris is designed for students who live in the community, but who have difficulty functioning in their home school environment, despite the best efforts of the public school.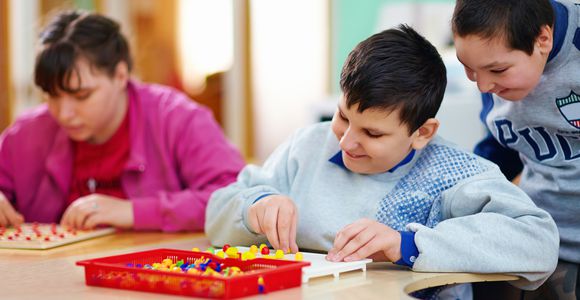 Residential Schooling and Treatment
Our residential treatment center offers the care and support necessary for students with neurodevelopmental disorders and mental health conditions to thrive.
Our Mission Statement
At T.C. Harris, our mission is to transform lives by caring, connecting and supporting.
We achieve our mission by ensuring individuals with disabilities have the opportunity to experience meaningful days and a self-defined quality of life through individualized support, self-direction, educational opportunities, positive family traditions and community integration.
MyPath Beliefs and Behaviors
The MyPath Beliefs and Behaviors are the guideposts we use on our journey:
Passion
We are confident our work makes life better for the people we serve.
We make decisions in the best interests of our clients, Co-Owners, and the Company.
We believe we have a bright and promising future.
Accountability
We set high professional standards that reflect the needs of our clients and business.
We own our problems and proactively find solutions. We follow through on our commitments. We communicate in advance when responsibilities cannot be met.
We are humble. We acknowledge and learn from our mistakes. We embrace opportunities to educate one another.
Teamwork
We treat our Co-Owners with the same respect we give to those we serve.
We believe diversity in background, skills, and experience creates a stronger team and better results.
We celebrate our successes.
Openness
We practice honesty and integrity. We operate with transparency in all of our interactions.
We are empowered to provide input about our environment. We question what does not seem right.
Continuous Learning & Innovation
We are committed to ongoing growth and development in our professional roles.
We apply our knowledge to create innovative and effective programs for the people we serve.
Non-Discrimination Practices
T.C. Harris School & Academy agrees and abides with all state laws requiring equal opportunity for all. No one is discriminated against because of race, color, creed, gender, religion or spiritual belief, disability, or national origin. Individuals are accepted for admission based upon need for services and an identified funding source.
Licensing and Accreditation
T.C. Harris School & Academy maintains licensure from the state of Indiana and is accredited by the Indiana Department of Education. We also hold full accreditation under Council on Accreditation (COA), a national organization that offers objective, independent, and reliable validation of an organization's performance.
For more information about admission to T.C. Harris, please click here.
For general information about T.C. Harris, please contact us.