Residential Services
T.C. Harris is a therapeutic residential and education center committed to developing educational, psychological and skill building treatment plans to meet the individual needs of each child and family. We offer both on-campus dorm and community group home options, depending on the needs of the student.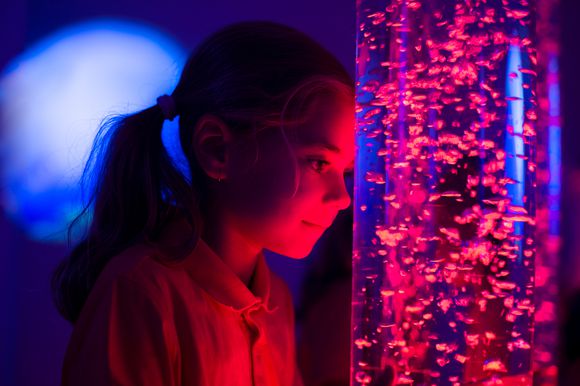 Residential Programs Overview
At T.C. Harris it is important that we gain your trust and respect by providing the best care in the safest possible environment. Our residential treatment center offers the care and support necessary for students with neurodevelopmental disorders and mental health conditions to thrive. We offer differing levels of care in our main campus based on the treatment needs of the students so that we can truly achieve our mission to transform lives.
T.C. Harris also offers group home options that provide a less restrictive environment for students as a step toward greater independence. Located in the Lafayette community, these homes provide more normalized living and specific training in daily living skills.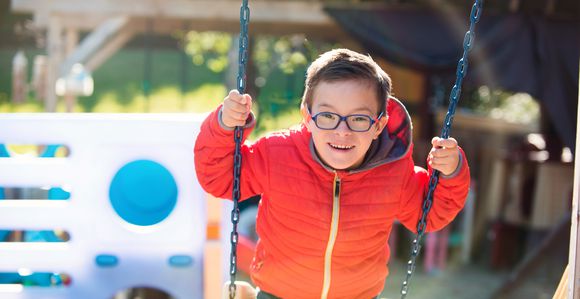 ICARE
The Innovative Care for Autism & Related Disorders (ICARE) program offers the additional care, structure, and supervision needed to provide treatment for students with moderate to severe neurodevelopmental disabilities who experience uncontrollable and unpredictable behaviors that significantly interfere with their day-to-day living. Highly professional staff committed to developing and implementing creative treatment programs support each student in their skill acquisition process. Treatment in the ICARE program focuses on increasing communication skills, sensory integration, academic skills, and daily living skills with the overall goal of increasing independence.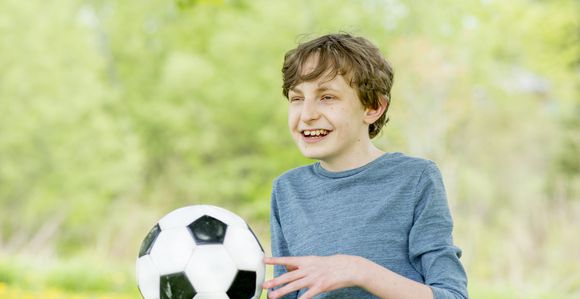 Secure Foundations
The Secure Foundations program at T.C. Harris School provides a student with a continuum of services consistent with best practices for individuals who exhibit severe behavioral difficulties that would warrant a secure environment. This program provides treatment and services to a variety of students with various needs with comprehensive individualized treatment tailored to the unique needs of each student. Students in the Secure Foundations program require additional supports in the form of safety, security, and higher staff ratio while the student works towards stability.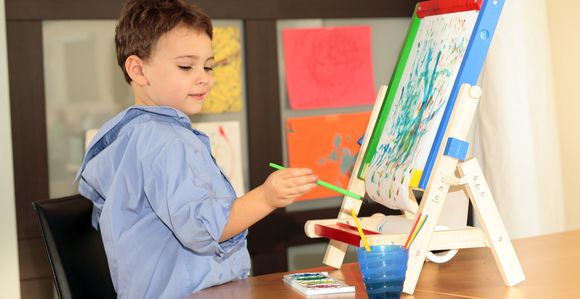 Group Homes
The goal of every T.C. Harris student is to thrive in a less restrictive environment such as the family home or an independent living setting. Students at our community-based group homes learn how to regulate their emotions while performing daily living skills like meal preparation, proper hygiene and laundry practices, social skills, and day-to-day housework in a home-like environment. Treatment approaches and services are the same that we offer at our main campus.
Residential Programs Trifecta
T.C. Harris School and Academy utilizes a Trifecta team approach to overseeing the care for our students receiving residential treatment. This Trifecta team works with a specific program area, and includes a Case Coordinator, Program Coordinator, and Education Representative. The team works closely to coordinate services, provide communication, and develop and implement therapeutic approaches.
Case Coordinator
The Case Coordinator is the primary point of contact for families and other stakeholders. Case Coordinators are also responsible for developing the Individual Treatment Plan (ITP), sensory plans, safety plans, and various other necessary protocols.
Program Coordinator
The Program Coordinator is the leader who supervises the team of program staff supporting our students. Program Coordinators provide coaching and modeling of therapeutic approaches as well as a variety of other management responsibilities.
Education Representative
The Education Representative is a member of our education staff who collaborates within the Trifecta to ensure the student's educational needs are met. The Education Representative also provides the Trifecta with detailed information on the student's experience and behavior during the school day, giving the group a holistic view of how each of our students goes through their day.
Residential Staff
In addition to the Trifecta, there are a number of other staff at T.C. Harris School and Academy who are essential in supporting our students.
Direct Support Professionals (DSPs)
Direct Support Professionals work with students throughout the day to encourage learning, skill building, emotional management, and any other skill developing children need to learn.
Psychiatrist
Our on staff Psychiatrist meets with each student upon admission as well as every 90-days or more often as needed during times of crisis or medication changes.
Building Coordinators
Building Coordinators oversee the day to day operations of our programs.
Building Support Professionals (BSPs)
BSPs provide a higher level of support, working throughout the program as needed.
T.C. Harris Campus Photos
Click through the photos to see inside the campus of T.C. Harris. Included are pictures of the front lobby, day rooms, the cafeteria, and the indoor playground.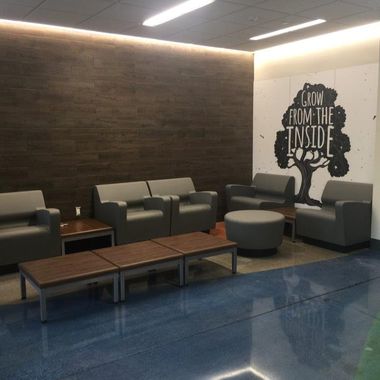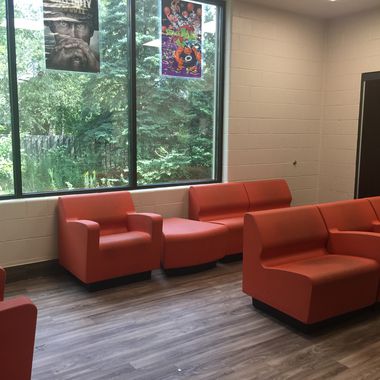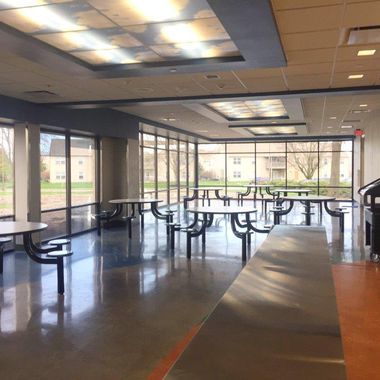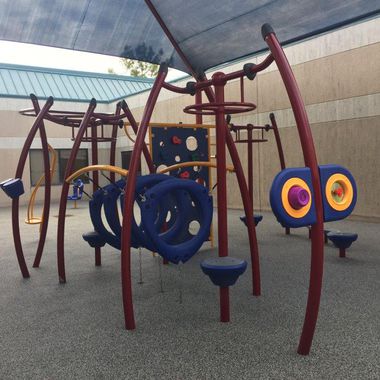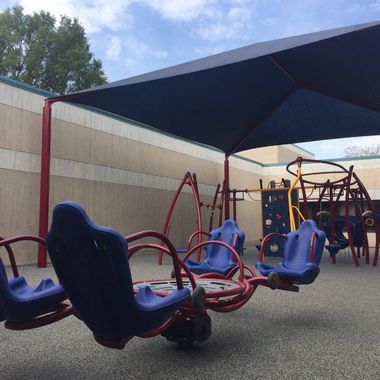 T.C. Harris Campus Photos
Click through the photos to see inside the campus of T.C. Harris. Included are pictures of the front lobby, day rooms, the cafeteria, and the indoor playground.
A Day in the Life
Residential students at T.C. Harris enjoy all of the opportunities available to ensure their stay with us is safe and fun. Opportunities for kids to be kids abound here.
General Routine
Each program area follows a posted schedule that helps maintain consistency for the students we support. Our staff strive to establish bedtime, mealtime, and activity time routines.
Personal Care Support
T.C. Harris staff provide personal care (showering, hygiene, toileting, etc.) up to the level needed by your child as determined through the assessment process and their observations of your child's needs and abilities.
Meals
T.C. Harris follows a professionally created menu. We offer 3 meals and 2 snacks every day.
Recreation and Activities
T.C. Harris utilizes community resources to the greatest extent possible. Participation in community activities (i.e. bowling, movies, shopping, etc.), and other social development activities are strongly encouraged. Structured activities are also offered in the T.C. Harris program areas and can include gym time, movie nights, game play, arts/crafts, sensory integration, cooking, educational groups, and free time. T.C. Harris has basketball court, two indoor gyms, an outside play areas, and is adjacent to a local park.
Behavioral Support
T.C. Harris staff are trained in Positive Behavior Support, Collaborative Problem Solving, Trauma Informed Care, and several other therapeutic modalities. In the event a student displays challenging behavior, T.C. Harris staff will intervene in the least restrictive manner possible.
For more information about admission to T.C. Harris please click here.
For general information about residential programming please contact us.